---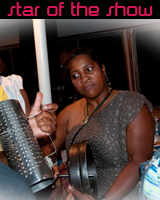 Our signature event is in its sixth year and growing. This almost all inclusive events are designed based on the theme of the traditional Jouvert, our guest wears a facemask, or paints their face and everyone is asked to wear a costume. (Not mandatory) cost is quite reasonable and includes a Caribbean catered meal. Adult beverage is available at an additional cost. Music is provided by a Dj and local rhythm section. Each guest is greeted with a Face Mask while supply last, and prizes, departing gift when available from our sponsors. We set sail from Rowes Wharf Boston at about 8:30PM and return by 12:00AM. Parking is available at a reasonable cost. – Check out
MASSVACATION.com
for more exciting things to see in our city - tickets available here. (ONLINE) #bostoncarnivalvillage
---
PROGRAM: 2016
SOUND SYSTEM: Quniton
BOARDING: 8:00PM / Return 12:00AM
COST: $40.00 / person, included Facemask & Caribbean catered dish
Adult Beverages available
Food Sponsor: TBD
2015 Jouvert Cruise Pics
---
-- CALL 617-512-7803 FOR TICKET AVAILABILITY--
NO REFUND - receipt is your boarding pass
Question or comments -617.512.7803 / BostonCarnivalVillage@gmail.com
---
2016 SPONSORS INFORMATION - Thank you 2015 sponsors
Hi there business owner(s), and welcome to our sixth anniversary of our annual Jouvert cruise. To those of you that worked with us before, welcome back.
New sponsors, here is what we offer, and what we do.

First we believe your association with us should be a win, win situation and we work very hard to ensure that you are satisfied and your business gain new exposure and clients.

We promote our events via international radio (
WACK 90.1FM
, on our site and social media such as
FB: Boston Carnival Village
,
Twitter: @BosCarVillage
and elsewhere, we also encourage you to distribute brochures or product to our guest as parting gifts when they depart our cruise and we would very much like if you send a representative.

This is a great opportunity for caterers, etc. Call us today 617-512-7803 or email bostoncarnivalvillage@gmail.com #bostoncarnivalvillage
Caterers our cruise capacity - 300 people (Caribbean cuisine recommended)
---